DR. MIKE A. MERKLEY, DDS
Dr. Mike Merkley is honored to take over the practice that Dr. Eric Vogel started. He has been working with Dr. Vogel for over 5 years. Dr. Merkley feels that it is important to understand the patient and know their needs.
KNOWING YOU AND YOUR NEEDS
Dr. Merkley credits Dr. Vogel as being his inspiration to become a dentist after seeing all the ways Dr. Vogel has been able to serve his community through dentistry. Dr. Merkley volunteers his time at the new Henry Schein clinic in American Fork, and spent time volunteering with Dr. Vogel at the Share A Smile clinic in Provo before dental school. "I learned the best way to treat patients by watching Dr. Vogel for years. Every decision I make as a dentist is based on a belief in doing what is best for my patient." Getting to know his patients and improving their oral health and confidence are his favorite parts of his day.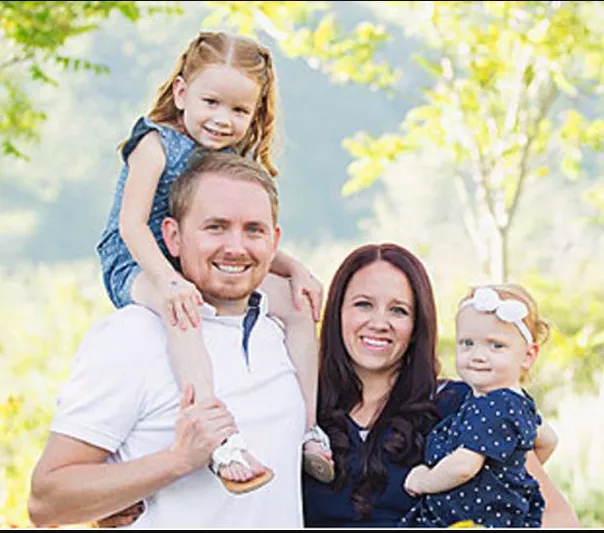 STAYING CURRENT WITH ADVANCES IN DENTISTRY
Dr. Merkley graduated from Indiana University School of Dentistry in 2014. He graduated near the top of his class, and regularly appeared on the Dean's List. Since graduating dental school, he has joined the renowned SPEAR Study Club to enhance his skills and knowledge, and attends Dental Conventions in Utah and Chicago. He is a member of the ADA, UDA, and AGD.
ADDITIONAL TIDBITS
Lived in Provo, Los Angeles, Houston, and Wyoming. Served a mission in the Philippines Bacolod mission, where he spoke Ilonggo, Cebuano, Karay-a, and some Tagalog. Attended BYU and is a die-hard cougar fan. Loves everything related to BYU sports, and attends all the home football games with family. Family is very important to Dr. Merkley, and he can often be heard telling stories about his wife, Lacey, and his 2 daughters, Kallie and Jenna. Enjoys running (often with a stroller as an accessory), playing soccer, football, and ultimate Frisbee. Has been commissioner for multiple fantasy football leagues since 2013.
---
DR. CHASE CARLSON
Dr. Carlson was raised in Pleasant Grove, UT. He attended Utah Valley University where he received his Bachelors of Science in Biology. Following his undergraduate studies he attended OHSU School of Dentistry graduating in the top 3% of his class. During his training he gained a passion to provide dental care at the highest level. He pursued any opportunity to develop his clinical skills and was often involved in extracurricular clinical courses beyond the already rigorous curriculum.
Upon graduation he was the recipient of a number of awards, including the Terri Monetti Memorial Award, Academy of Operative Dentistry Award, Quintessence of Periodontology Award, and he was welcomed into the Omicron Kappa Upsilon Dental Honor Society. It is Dr. Carlson's goal to help his patient's feel educated and at ease with their care.
Dr. Carlson married his high school sweetheart, Jenna. When Dr. Carlson isn't at the office he can be found spending time with his wife and daughter, Ivy.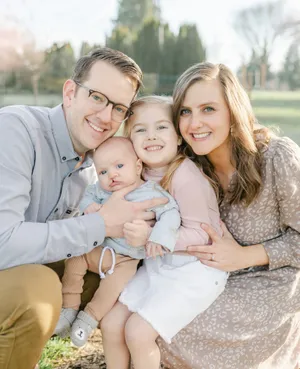 Dr. Carlson has been practicing in Portland Oregon area. He is excited to be back in Utah close to family. Dr. Carlson's hobbies include skiing, biking, camping, and golfing.
"I strive to build lasting relationships with my patients by helping them feel empowered and comfortable with their dental care. I look forward to meeting you soon!"
---
DR. PETER VOGEL, DDS
Dr. Peter Vogel brings a wealth of knowledge and a passion for dentistry to our practice. He is dedicated to staying abreast of the latest advancements in dental treatments through continuous learning and professional development. Dr. Vogel completed his undergrad at BYU and completed his dental training at the University of Utah, graduating near the top of his class.
He met his lovely wife at BYU and together they have two wonderful children, Lewis and Amelia. In his free time, Dr. Vogel enjoys spending time with his family, hiking, skiing, playing ping-pong, and experiencing new destinations and cultures through travel.