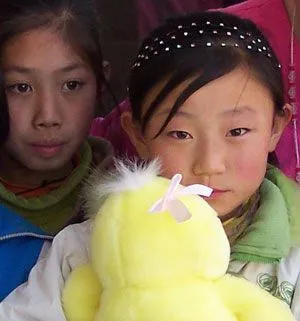 Visit our Website at http://shareasmile.net/
Dr. Merkley and his staff believe in giving back. In 2001 Dr. Vogel founded the Share A Smile Foundation. Their goal was to help provide for the needs of the less fortunate. The focus then and now is service locally within our community. Through fundraisers we were able to purchase portable dental equipment and supplies. We began providing free dental care to the homeless and nearly homeless at the Food and Care Coalition in Provo, Utah. We have continued to provide these services on a regular basis ever since. We now have a fully operating dental clinic located in the Food and Care Coalition's facility. Our efforts have grown as we have sought out other dentists and dental professionals in the area to serve with us. There are now 40 other dentists from the area serving in the Share and Care Dental Clinic.
In conjunction with our local efforts we have also traveled abroad to provide help for the needs of children in the third world. On these trips we have tried to maintain our focus on local service and have trained local dentists to provide better service in their own communities. Share a Smile has traveled to Mexico, Bolivia, Russia, China, Belarus, Haiti, Morocco and the Navajo Reservation.
Share a Smile continues its efforts to provide quality dental care to those less fortunate. Our history grows richer as we continue to serve. For more information see our web page at http://shareasmile.net/.